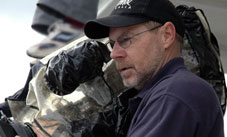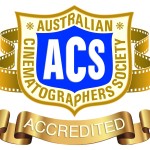 Download CV
Malcolm Ludgate ACS has over 40 years experience working as a Director of Photography and lighting Cameraman in the film and Television industry. Based in Adelaide, South Australia, he was a film DOP at the ABC (Australian Broadcasting Corporation) before turning freelance in 1986.
Malcolm works on the entire spectrum of entertainment programmes, ranging from feature films, documentaries and light entertainment, to current affairs, short films and corporates. His career specialties are in the factual Documentary, Natural History, IMAX (70mm large format film) and underwater film production areas.
With an impressive world class reputation for outstanding cinematography, his career has taken him on assignments to over 45 countries. During his travels he has amassed a comprehensive list of international contacts, network connections and industry credentials, necessary for the crucial role of working and dealing with people from all cultures and walks of life.
Many of Malcolm's films have received prestigious international awards, including:
2018

Silver Dolphin trophy: 9th Cannes Corporate Media & TV awards

"Wineline 2 The Odyssey"

2015 Best International Feature film Oenovideo "Wineline The Hamilton Story"
2006 First place

Gold

Documentary: 30-60 min, US INTERNATIONAL FILM & VIDEO FESTIVAL LOS ANGELES for "Tarantula, Australia's King of Spiders
2004

Gold

Award

, WORLD MEDIA FESTIVAL, Nature & Wildlife films, Hamburg/Germany for "Sea of Snakes"

1999 Prix de la Marine Nationale

- Toulon International Maritime Film Festival for - "Home of the Blizzard"
1996

Two Wildscreen Panda

awards

for "The Secret Life of Seahorses" BBC QED and "The Octopus Hunter", BBC/Zebra films.
1989 United Nations

Media Peace Prize

for - "Brazilian Rain Forest"
1987 Media

Human Rights Prize

- Japan International Education Programme for - "A New Home"
With his company Sea Films Pty Ltd, he supplies professional HD video camera crews, sound recordists, support crew, lighting equipment and professional services and expertise to the film and broadcast television industry around the world.